There are no Tropical Cyclones
By PDC's Senior Weather
Specialist Glenn James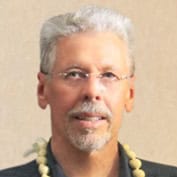 There are no active tropical cyclones in the northeast Pacific, nor any areas of disturbed weather being investigated by the National Hurricane Center…although there is one area of disturbed weather under investigation by the Joint Typhoon Warning Center.
There's a tropical disturbance being referred to as Invest 91P…which is located approximately 313 NM northeast of Port Vila, Vanuatu
According to the JTWC…satellite imagery depicts a consolidating system with formative banding feeding in from the northeast. A microwave image shows deep convection over the low level circulation (llc) and curved, convective banding to the southeast wrapping into the eastern quadrant of the llc.
Upper-level analysis reveals a favorable environment with light to moderate (10-15 knots) vertical wind shear and robust radial outflow.
Dynamic models indicate gradual intensification over the next 24-36 hours as the system tracks to the southwest.
Maximum sustained surface winds are estimated at 25 to 30 knots.
The potential for the development of a significant tropical cyclone within the next 24 hours is upgraded to high.