Tropical Cyclone 05L (Danielle) / Tropical Cyclone 06L (Earl)
Tuesday, September 6, 2022
By PDC's Senior Weather
Specialist Glenn James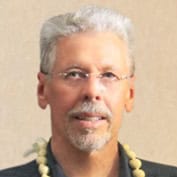 CURRENT TROPICAL CYCLONES:
Tropical Cyclone 05L (Danielle) is located about 725 miles west-northwest of the Azores
Tropical Cyclone 06L (Earl) is located about 520 miles south of Bermuda


Tropical Cyclone 05L (Danielle)
DANIELLE ACCELERATING TOWARD THE EAST-NORTHEAST…CYCLONE'S PRODUCING A VAST AREA OF HIGH SEAS OVER THE CENTRAL-NORTH ATLANTIC
Danielle is moving toward the east-northeast near 13 mph (20 km/h), and this general motion with a further increase in forward speed is expected
through Thursday. A slow counterclockwise turn is forecast at the end of the week.
Maximum sustained winds are near 75 mph (120 km/h) with higher gusts. Gradual weakening is forecast during the next several days.
Hurricane-force winds extend outward up to 35 miles (55 km) from the center and tropical-storm-force winds extend outward up to 175 miles (280 km).
Tropical Cyclone 06 (Earl)
EARL COULD PRODUCE TROPICAL-STORM-FORCE WINDS ON BERMUDA BEGINNING ON THURSDAY
Earl is moving toward the north near 7 mph (11 km/h), and this motion is expected to continue into tomorrow with a gradual turn to the north-northeast on Thursday.
On the forecast track, the center of Earl is expected to pass to the southeast of Bermuda by Thursday evening. Data from the NOAA Hurricane Hunters indicate that the maximum sustained winds are near 80 mph (130 km/h) with higher gusts.
Strengthening is expected over the next couple of days, and Earl is forecast to become a major hurricane by Thursday evening.
Hurricane-force winds extend outward up to 40 miles (65 km) from the center and tropical-storm-force winds extend outward up to 115 miles (185 km).
HAZARDS AFFECTING LAND
WIND: Tropical Storm conditions are possible on Bermuda beginning on Thursday afternoon.
RAINFALL: Earl is expected to produce rainfall amounts of 1 to 2 inches or 25 to 50 mm across Bermuda through Friday.
SURF: Swells generated by Earl are expected to reach Bermuda by Thursday morning. These swells are likely to cause life-threatening surf and rip current conditions through Friday.
>>> Eastern Tropical Atlantic: 
Disorganized showers and thunderstorms continue near the Cabo Verde Islands extending southwestward several hundred miles in association with a broad area of low pressure.
Environmental conditions are conducive for some development of this system, and a tropical depression could form in a few days while moving westward to west-northwestward at 15 to 20 mph over the eastern and central tropical Atlantic.
Upper-level winds are forecast to become less conducive for development late this week.
* Formation chance through 48 hours…medium…50 percent
* Formation chance through 5 days…medium…60 percent
>>> African Coast:
A tropical wave currently located over western Africa is forecast to emerge offshore into the eastern Atlantic in a day or two.
Environmental conditions appear generally conducive for some slow development thereafter as the system moves west-northwestward over the eastern tropical Atlantic.
* Formation chance through 48 hours…low…near 0 percent
* Formation chance through 5 days…low…20 percent