By PDC's Senior Weather
Specialist Glenn James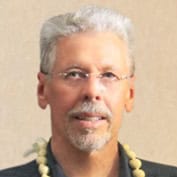 There are no active tropical cyclones
Northeast Pacific Ocean
>>> Offshore of Southern Mexico:
Satellite-derived surface wind data indicate that the surface trough located several hundred miles south-southwest of the coast of southwestern Mexico has become less defined while producing limited shower activity.
Therefore, the development of this system is no longer anticipated.
* Formation chance through 48 hours…low…near 0 percent
* Formation chance through 5 days…low…near 0 percent
>>> Offshore of Central America and Southern Mexico:
An area of low pressure is forecast to form during the next day or two a few hundred miles south of extreme southeastern Mexico.
Gradual development is expected thereafter, and a tropical depression could form by the middle of next week while the system moves generally westward at 10 to 15 mph.
* Formation chance through 48 hours…low…near 0 percent
* Formation chance through 5 days…medium…60 percent
Central Pacific:
There are no tropical cyclones, nor any areas of disturbed weather being investigated by the Central Pacific Hurricane Center at the time of this writing
Northwest and Southwest Pacific Ocean, Indian Ocean, Arabian Sea:
An area of disturbed weather, being referred to as Invest 92W is located approximately 274 NM south-southwest of Iwo-To, Japan.
Animated multi-spectral satellite imagery depicts a weakly-defined partly
exposed low level circulation, with deep flaring convection to the east and flaring convection to the west.
Upper level analysis indicates a favorable environment with low (5 to 10 knot) vertical wind shear, and moderate dual channel outflow both north-easterly and south-westerly.
Global models are in good agreement that the system will gradually intensify and track north between two subtropical ridges, one to the northeast and the other to the northwest.
This competing steering environment, a drop in sea surface temperatures and an increase in vertical wind shear will likely limit development in the extended forecast.
Maximum sustained surface winds are estimated at 10 to 15 knots.
The potential for the development of a significant tropical cyclone within the next 24 hours is low.