By PDC's Senior Weather
Specialist Glenn James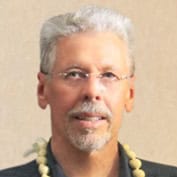 There are no active tropical cyclones
Northeast Pacific Ocean
Offshore of Central America and Southern Mexico:
Invest 97E
Shower activity is starting to show signs of organization associated with a tropical wave located a couple of hundred miles south off the coast of southern Mexico.
Environmental conditions appear conducive for further development, and this system is likely to become a tropical depression in the next few days.
This system is forecast to move generally westward at 10 to 15 mph, remaining well south of the coast of southern and southwestern Mexico during the next several days.
* Formation chance through 48 hours…medium…50 percent
* Formation chance through 5 days…high…80 percent
Central Pacific:
There are no tropical cyclones, nor any areas of disturbed weather being investigated by the Central Pacific Hurricane Center at the time of this writing
Northwest and Southwest Pacific Ocean, Indian Ocean, Arabian Sea:
There are no tropical cyclones, nor any areas of disturbed weather being investigated by the Joint Typhoon Warning Centerr at the time of this writing