Potential Tropical Cyclone 02L / Invest 95L
By PDC's Senior Weather
Specialist Glenn James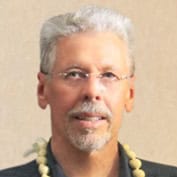 CURRENT TROPICAL CYCLONES:
Potential Tropical Cyclone 02L…located about 410 miles east of Bluefields, Nicaragua

DISTURBANCE MOVING WESTWARD ACROSS THE SOUTHWESTERN CARIBBEAN SEA
Advisory number 14
The system is moving toward the west near 21 mph (33 km/h), and a continued mostly westward motion with a decrease in forward speed is expected through Saturday.
On the forecast track, the system will move across the southwestern Caribbean Sea tonight through Friday, cross southern Nicaragua or northern Costa Rica Friday night, and emerge over the eastern Pacific Ocean on Saturday.
Maximum sustained winds are near 40 mph (65 km/h) with higher gusts.
Strengthening is forecast through Friday while the system approaches Central America. Weakening is expected while the system crosses Central America, but restrengthening is forecast on Saturday once it moves over the Pacific Ocean.
Conditions appear conducive for development, and the disturbance is expected become a tropical storm while slowing down over the southwestern Caribbean Sea.
Tropical-storm-force winds extend outward up to 80 miles (130 km) from the center.
* Formation chance through 48 hours…high…90 percent
* Formation chance through 5 days…high…90 percent
Hazards affecting Land
RAINFALL: The Potential Tropical Cyclone is expected to produce heavy rain across portions of northern Colombia through this morning, then across Nicaragua and Costa Rica by Friday.
The following storm total rainfall amounts are expected:
Northern Colombia: 3 to 5 inches.
Nicaragua and Costa Rica: 4 to 8 inches, with isolated higher totals
around 12 inches. This rainfall is expected to result in areas of
life-threatening flash flooding and mudslides.
WIND: Hurricane conditions are possible within the Hurricane Watch area in Nicaragua late Friday.
Tropical storm conditions are expected over San Andres Island on Friday. Tropical storm conditions are expected within the Tropical Storm Warning areas in Nicaragua and Costa Rica by late Friday.
Tropical storm conditions are possible within the Tropical Storm Watch areas along the Pacific coasts of Costa Rica and Nicaragua on Saturday.
STORM SURGE: Storm surge could raise water levels by as much as 1 to 3 feet above normal tide levels along the immediate coast of Nicaragua near and to the north of where the center makes landfall.
>>> Western Tropical Atlantic:
A tropical wave located a few hundred miles east of the Windward Islands is producing disorganized showers and thunderstorms.
Any development of this system should be slow to occur while the wave moves west-northwestward during the next day or two.
The wave is forecast to move over the Windward Islands on Friday and then over the eastern Caribbean Sea by the weekend, where further development
is unlikely due to unfavorable environmental conditions.
* Formation chance through 48 hours…low…10 percent
* Formation chance through 5 days…low…10 percent
>>> Western Gulf of Mexico:
Invest 95L
Satellite and radar imagery, along with reports from an Air Force Reserve Hurricane Hunter aircraft, indicate there has been little change in the strength and organization of the low pressure near the southern coast of Texas during the last several hours.
The disturbance is forecast to move slowly northward and inland over
southeastern Texas tonight. While slow development is still possible until the low moves inland, the chances of a tropical depression forming are decreasing.
Regardless of development, heavy rain and associated flooding are possible along portions of the Texas coast for the next two days.
* Formation chance through 48 hours…low…30 percent
* Formation chance through 5 days…low…30 percent