By PDC's Senior Weather
Specialist Glenn James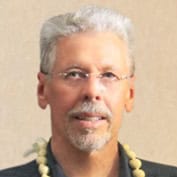 The Pacific Disaster Center's (PDC Global) Monday, June 26, 2023, Tropical Cyclone Activity Report…for the Atlantic Ocean, the Caribbean Sea, and the Gulf of Mexico
CURRENT TROPICAL CYCLONES:
There are no tropical cyclones at the time of this writing
Southwestern Atlantic Ocean (Remnants of Cindy)…
An area of low pressure, associated with the remnants of Cindy, is producing disorganized showers and thunderstorms more than 500 miles to the south-southeast of Bermuda.
While strong upper-level winds are expected to prevent redevelopment of this system over the next couple of days, environmental conditions could become marginally conducive for some gradual development during the latter part of this week.
The system is forecast to move generally northward over the western Atlantic, passing near Bermuda on Thursday.
* Formation chance through 48 hours…low…near 0 percent
* Formation chance through 7 days…low…30 percent