There are no Tropical Cyclones
By PDC's Senior Weather
Specialist Glenn James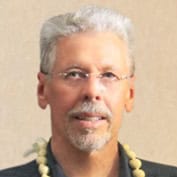 The Pacific Disaster Center's (PDC Global) Monday, June 5, 2023, Tropical Cyclone Activity Report…for the Atlantic Ocean, the Caribbean Sea, and the Gulf of Mexico
CURRENT TROPICAL CYCLONES:
There are no Tropical Cyclones
Northeastern Atlantic Ocean:
A complex, non-tropical area of low pressure located between the Azores and Canary Islands is producing disorganized showers and thunderstorms and gale-force winds over the northeastern Atlantic Ocean.

This system could acquire some subtropical characteristics during the next couple of days while it meanders to the southeast and east of the Azores.
By Thursday, the system is forecast to move northeastward over cooler waters and further development is not
expected.  
* Formation chance through 48 hours…low…10 percent
* Formation chance through 7 days…low…10 percent