SW Pacific Ocean – Tropical cyclone 05P (Cody)
Thursday, January 13, 2022
By PDC's Senior Weather
Specialist Glenn James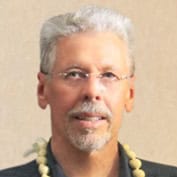 Tropical Cyclone 05P (Cody) is located approximately 534 NM south of Suva, Fiji – Final Warning
Sustained winds of 50 knot winds…with gusts to 65 knots (as of Warning Number 20)
According to the JTWC…satellite imagery depicts a ragged, disorganized low level circulation center with sheared convection displaced to the south.
TC 05P has transitioned to a storm force subtropical low. The system will continue to track slowly south-southeastward towards the north island of New Zealand through the forecast period.
While the forecast only extends to 12 hours, the system will continue southward as a strong gale to storm-force subtropical low pressure system with an expansive gale-force wind field.