SW Pacific Ocean – Tropical cyclone 05P (Cody)
Tuesday, January 11, 2022
By PDC's Senior Weather
Specialist Glenn James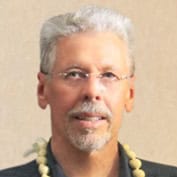 Tropical Cyclone 05P (Cody) is located approximately 379 NM southwest of Suva, Fiji
Sustained winds of 50 knot winds…with gusts to 65 knots (as of Warning Number 14)
According to the JTWC…animated enhanced infrared satellite imagery indicates fully exposed low level circulation (llc) with ragged convection wrapping around the llc. The central convection remains fairly symmetrical even with drier air entraining into the eastern and southern side of the cyclone.
Analysis indicates the system has drifted only slightly south-southeast in the past six-hours into a marginally favorable area with warm sea surface temperatures, low to moderate vertical wind shear, and weak radial outflow. The cyclone is tracing along the northwest periphery of the ridge to the southeast.
TC 05P is only due to reach a peak intensity of 50 knots by 12 hours, once it completely rounds the ridge axis. Thereafter, the stronger vertical wind shear to the south will continue to stifle any system development…as TC Cody begins moving over cooler waters.
Concurrently, TC Cody will begin transitioning into an extratropical low, completing transition by 72 hours into a strong 45 knot cold-core low. The extratropical low will continue expanding its wind field and move towards the northern New Zealand region.