Southwest Pacific – Tropical Cyclone 11P (Dovi)
Friday, February 11, 2022
By PDC's Senior Weather
Specialist Glenn James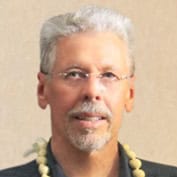 Tropical Cyclone 11P (Dovi) is located approximately 546 NM northwest of Auckland, New Zealand – Final Warning
According to the JTWC warning number 12…wind speeds are 60 knots with gusts to 75 knots.
Satellite images show extensive stratocumulus clouds, associated with cooler, drier, more stable air, advecting over the western periphery of the system. Animated enhanced infrared satellite imagery depicts a deterioration of the convective structure over the western periphery as convergent, westerly to northwesterly winds associated with the midlatitude upper-level trough begin to interact with the system.
TC 11P (Dovi) is forecast to rapidly deteriorate from a warm core tropical cyclone to a cold core extratropical low by 36 hours. Over the next twelve hours, TC 11P will track southward, further interacting with an eastward propagating midlatitude upper-level trough.
Marginal sea surface temperatures and moderate vertical wind shear (15-20 knots) will be offset by increasing poleward outflow and continues to decrease in intensity.
After 12 hours, TC 11P will recurve south-southeastward to southeastward and encounter strong vertical wind shear (30-40 knots) and cooler sea surface temperatures.
By 36 hours, the system will complete extra tropical transition (ett) as it becomes embedded in the baroclinic zone near the jet stream and will gain clear frontal characteristics. After completing ett, the system is expected to remain a storm-force low as it tracks over North Island, New Zealand.