Southwest Pacific Ocean – Tropical Cyclone 23P
By PDC's Senior Weather
Specialist Glenn James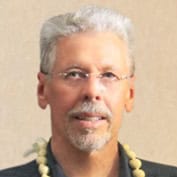 Tropical cyclone 23P is located approximately 4122 NM northwest of Noumea, New Caledonia
According to the JTWC Warning number 04, sustained winds were 55 knots with gusts to near 70 knots.
Satellite imagery depicts a consolidating low-level circulation center with improved deep convective banding wrapping into a well-defined center.
Low to moderate (15-20 knots) southerly vertical wind shear is currently hindering convective development over the southern semicircle, but is expected to diminish within the next six hours.
Upper-level outflow remains radial enhanced by strong westerlies to the south. Additionally, sea surface temperatures are conducive for further development.
TC 23P will rapidly intensify over the next 24 hours from 35 knots to 65 knots at 24 hours, as the southerly vertical wind shear decreases and upper-level outflow remains robust. After 24 hours, the system will continue tracking south-southeastward.
TC 23P should gradually weaken through the remainder of the forecast period as the system tracks under subtropical westerlies and environmental conditions degrade.
TC 23P will begin subtropical transition near 72 hours as it begins to interact with a baroclinic zone south of New Caledonia and tracks over cooler sea surface temperatures. Additionally, vertical wind shear will increase to higher levels (30-50 knots) as the system transitions into a subtropical cyclone by 120 hours.
The system is expected to slow in the extended period as it weakens to 45 knots and runs into a strong high expected to build over and north of New Zealand.