Southwest Pacific Ocean – Tropical Cyclone 09P
Wednesday, February 2, 2022
By PDC's Senior Weather
Specialist Glenn James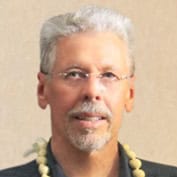 Tropical Cyclone 09P is located approximately 552 NM northwest of Noumea, New Caledonia
According to the JTWC warning number 10…sustained winds were 15 knots with gusts to 25 knots
Satellite imagery indicates an exposed, weak low-level circulation (llc) with flaring deep convection on the northwestern periphery. A microwave image revealed a ragged and weakly defined llc with a burst of deep convection to the northwest.
Poleward outflow is restricted due to the presence of an upper level low and trough to the south and southeast. Additionally, there is significant dry air present over the southern periphery of the system with mid-level dry air entrainment. Sea surface temperatures and vertical wind shear remain conducive.
TC 09P is forecast to track eastward to east-southeastward under the steering influence of the ridge through 72 hours. TC 09P will maintain intensity at 30 knots through 24 hours due to dry air entrainment as well weak outflow aloft.
After 24 hours, the system will intensify slowly as poleward outflow improves and the core environment moistens. After 72 hours, TC 09P will gradually turn southeastward along the western flank of a building subtropical ridge to the east.
The system will peak at 55 knots by 96 hours, then weaken slightly, however, this portion of the intensity forecast is uncertain due to possible dry air entrainment and slightly cooler sea surface temperatures.