Southwest Pacific Ocean – Tropical Cyclone 06P (Tiffany)
By PDC's Senior Weather
Specialist Glenn James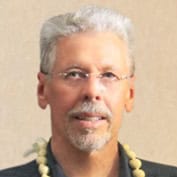 Tropical Cyclone 06P (Tiffany)…is located approximately 193 NM north-northwest of Cairns, Australia
According to the JTWC warning number 4, wind speeds are 65 knots with gusts to 80 knots.
Satellite imagery depicts a compact system with deep convective bands spiraling into the low level circulation center.
The presence of overshooting tops with temperatures approaching -90c and several inner core lightning bursts, support the rapid intensification of the system.
Tropical cyclone Tiffany continues to rapidly intensify as it tracks west towards the east coast of Australia. The system is forecast to track generally westward through the majority of the forecast period under the steering influence of the ridge entrenched over central Australia.
TC 06P will make landfall just west of Cape Flattery within the next 24 hours, though it is possible that a slight jog southward will incur a landfall on Cape Flattery closer to 12 hours. The ultimate peak near-term intensity will depend upon the landfall point and timing, with an earlier landfall resulting in a lower peak.
The upper-level environment has improved over the past six hours, with wind shear estimates down to 15-20 knots of easterly shear. Being in-phase with the storm motion, relative shear is even lower, resulting in the intensification seen thus far.
Peak intensity is forecast to reach 60 knots prior to landfall, though if the system remains over water to the north of Cape Flattery, it is possible it could be a bit stronger just prior to landfall.
Once ashore the system will weaken due to terrain interaction, though it is still expected to emerge into the Gulf of Carpentaria at tropical storm strength around 36 hours. Once over the very warm, shallow waters of the gulf, the system will re-intensify, reaching a second peak of 65 knots just prior to a second landfall at Groote Eylandt near 72 hours.
The system will gradually turn southward in a graceful arc into a break in the steering ridge, ultimately moving inland over northern Australia and steadily weakening through 120 hours.