Southwest Pacific Ocean – Tropical Cyclone 06P (Tiffany)
By PDC's Senior Weather
Specialist Glenn James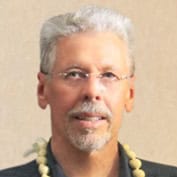 Tropical Cyclone 06P (Tiffany)…is located approximately 133 NM south-southwest of Weipa, Australia
According to the JTWC warning number 08, wind speeds are 40 knots with gusts to 50 knots.
After making landfall in the southern portion of Princess Charlotte Bay, animated multispectral satellite imagery shows that the system has decoupled, with a fully exposed low level circulation center moving slowly south-southwestward to near Yarraden, Australia, while the upper-level clouds and convection have sheared off to the west over the central portion of the Cape York Peninsula.
A dearth of surface observations in the region, and the lack of any objective or subjective intensity estimates, due to the center being over land makes intensity estimation challenging. The initial intensity is assessed with low confidence, at a generous 45 knots, based on an overall weakening trend over land.
No significant changes to the steering pattern are expected and TC 06P will track westward through the duration of the forecast period. Towards the end of the forecast however, the orientation of the ridge will shift slightly, allowing for a subtle turn slightly south of west by 120 hours, when the system is over north central Australia.
In the near-term the main question is how quickly the circulation moves across the Cape York Peninsula, how much weakening occurs while over land, and how quickly the system will reconsolidate once over the Gulf of Carpentaria. The current forecast calls for the system to emerge into the Gulf shortly after 24 hours at 30 knots, then quickly consolidate and begin to intensify as it moves over very warm waters.
The upper-level environment is marginal with the low level core under straight line easterly flow aloft, which will support only slow and steady intensification to a peak of 65 knots by 48 hours.
The system is expected to skirt the south side of Groote Eylandt between 36 and 48 hours, then make a second landfall along the western coast of the Gulf of Carpentaria near 48 hours. Once ashore, frictional effects will rapidly weaken the system, which will ultimately dissipate by 120 hours.