Southwest Pacific – Invest 92P
By PDC's Senior Weather
Specialist Glenn James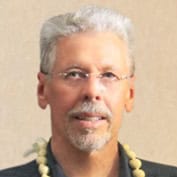 There's a tropical disturbance being referred to as Invest 92P…which is located approximately 695 NM west of New Caledonia.
According to the JTWC, satellite imagery depicts a weak low-level circulation beginning to form near 17.7S, 152.1E, along a cold frontal boundary extending west-northwest to east-southeast across the Cape of York and the Coral Sea,  accompanied by fragmented convection near and to the north of the center.
The disturbance is expected to track east-southeastward along this boundary, just south of an upper-level ridge axis, providing a favorable environment of low to moderate vertical shear. Sea surface temperatures are warm, and the disturbance is embedded in a belt of deep mid-level moisture.
Numerical models generally agree that some development will occur during the next several days as the disturbance gets entrained into the south pacific convergence zone (SPCZ).
This zone will be monitored closely, as a complex environment could lead to multiple circulations forming in close proximity within the spcz, in the general vicinity of New Caledonia, Vanuatu, Fiji, and Tonga during the next several days.
Maximum sustained surface winds are estimated at 20 to 25 knots.
The potential for the development of a significant tropical cyclone within the next 24 hours is low.