South Indian Ocean – Tropical Cyclone 22S (Halima)
Wednesday, March 30, 2022
By PDC's Senior Weather
Specialist Glenn James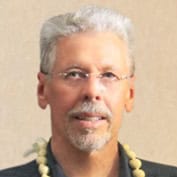 Tropical cyclone 22S (Halima), is located approximately 947 NM southeast of Diego Garcia
According to the JTWC Warning number 15 sustained winds were 40 knots with gusts to near 50 knots.
Satellite imagery shows a partially-exposed,well-defined low-level circulation center (llcc) positioned on the northern edge of a curved deep convective band with extensive exposed shallow banding wrapping tightly into the llcc.

Upper-level analysis indicates a marginally unfavorable environment with high (25 knots) mid level vertical wind shear and significant dry air entrainment offset slightly by strong eastward outflow.
TC 22S is essentially boxed in with ridging over the western and eastern semicircles as well as a strong low-level high positioned to the south. There is no clear, dominant steering feature thus the system is drifting slowly north-northeastward to northeastward in an erratic fashion.
This track motion is expected to persist through 36 hours until a strong east-west oriented ridge builds in to the south and induces a westward track turn and eventual acceleration westward after the forecast
period.
TC 22S should gradually weaken through the forecast period due to continued dry air entrainment and will dissipate by 48 hours.