South Indian Ocean – Tropical Cyclone 24S (Jasmine)
By PDC's Senior Weather
Specialist Glenn James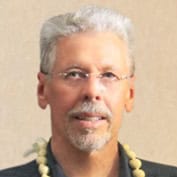 According to the JTWC Warning number 1, sustained winds were 35 knots with gusts to near 45 knots.
Satellite imagery depicts a small sized system in the Mozambique Channel with the central convection offset southeastward from the low level circulation (llc). A secondary ball of convection has splintered northward and is collapsing rapidly.
The main convection is under strong northwesterly vertical wind shear but the warm sea surface temperatures in the channel and strong poleward outflow are sustaining the deep convection and promoting consolidation.
TC Jasmine will continue generally southward under the steering influence of the ridge to the east. The marginally favorable environment will fuel a modest intensification to 40 knots at 12-24 hours.
Afterward, increasing vertical wind shear and the influx of cold dry air in the lower levels will temper any intensification and eventually lead to a slow dissipation to 30 knots by 72 hours, possibly sooner.
Around 36 hours, a mid-latitude trough transitioning from the southwest will weaken the ridge. this will result in a quasi-stationary motion due to the weak steering environment.