South Indian Ocean – Tropical Cyclone 20S (Billy)
By PDC's Senior Weather
Specialist Glenn James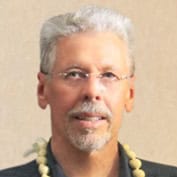 Tropical cyclone 20S (Billy), is located approximately 1163 NM west of Learmonth, Australia, and has tracked south-southeastward at 15 knots over the past six hours – Final Warning
According to the JTWC Warning number 08, sustained winds were 30 knots with gusts to near 40 knots.
Satellite imagery shows a fully exposed low-level circulation (llc) with the main central convection sheared well to the southeast of the llc.
Analysis indicates an unfavorable environment remaining through the forecast with warm sea surface temperatures and strong poleward outflow greatly offset by strong (50+ knot) vertical wind shear.
The cyclone will continue tracking along the northwest periphery of the subtropical ridge to the southeast until it completely dissipates by 12 hours.