South Indian Ocean – Tropical Cyclone 20S (Billy)
By PDC's Senior Weather
Specialist Glenn James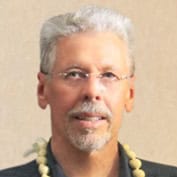 Tropical cyclone 20S (Billy), is located approximately 336 NM south-southwest of Cocos Islands, Australia, Australia, and has tracked south-southwestward at 10 knots over the past six hours.
According to the JTWC Warning number 05, sustained winds were 50 knots with gusts to near 65 knots.
Satellite imagery shows a partially exposed low level circulation (llc) with persistent core convection obscuring the center. A microwave image shows fragmented deep convective banding limited to the southern semicircle, defined shallow banding in all quadrants.
Animated total precipitable water imagery and model output indicate extensive dry air present over the western and northern semicircles entraining into the low level circulation.
Persistent moderate to high vertical wind shear coupled with increasing dry air entrainment, offset somewhat by moderate outflow, will steadily erode central convection and the overall structure resulting in steady weakening.
After 24 hours, a broad mid-latitude trough will break down and reorient the ridge producing a southwestward track through 48 hours. The system will continue to weaken due to high vertical wind shear and dry air entrainment.
After 48 hours, TC 20S will turn westward under the low-level ridge, which is expected to build in to the south with dissipation near 72 hours.