South Indian Ocean – Remnants of Tropical Cyclone 19S (Gombe)
By PDC's Senior Weather
Specialist Glenn James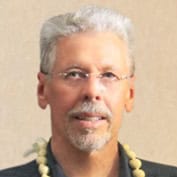 The remnants of Tropical cyclone 19S (Gombe), is located approximately 195 NM west-northwest of Europa Island.
According to the JTWC…satellite imagery indicates rapidly weakening convection with a thin canopy of cirrostratus clouds obscuring the low-level circulation center (llcc). A color composite microwave image depicts very isolated deep convection with shallow banding wrapping into a defined llcc.
Upper-level analysis indicates a favorable environment with an anticyclone positioned to the northwest and fair equatorward and poleward outflow as well as low vertical wind shear. The primary limiting factor is proximity to land.
ECMWF initializes this system better than GFS model, and maintains a quasi-stationary motion over the next day, then a slow drift inland over Mozambique by 48 hours at tropical depression strength. GFS is not handling the system well and shows a weak low pressure area.
Maximum sustained surface winds are estimated at 20 to 25 knots.
The potential for the development of a significant tropical cyclone within the next 24 hours is medium.