South Indian Ocean – Tropical Cyclone 19S (Gombe)
By PDC's Senior Weather
Specialist Glenn James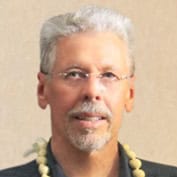 Tropical cyclone 19S (Gombe), is located approximately 120 NM southeast of Lilongwe, Malawi, and has tracked west-southwestward at 07 knots over the past six hours. – Final Warning
According to the JTWC Warning number 14, sustained winds were 25 knots with gusts to near 35 knots.
An exposed low-level circulation that has continued to unravel and weaken in intensity. The overall convective structure has continued to unravel over the rugged terrain of Mozambique.
Although the low (5-10 knot) vertical wind shear and upper-level outflow are both favorable, the lack of a moisture source and terrain influence decrease the overall environment to unfavorable.
TC 19S is struggling to remain intact as it moves over the rugged terrain of Mozambique. TC 19S is expected to recurve to the southwest as it begins rounding the far western edge of the ridge axis to the east-southeast through the next 36-48 hours.
By 48 hours, or slightly after, TC 19S is expected to regain its moisture source as it enters back over the Mozambique channel near Quelimane as a weak tropical depression and then will regain intensity to tropical storm strength over the next 72-120 hours.