South Indian Ocean – Tropical Cyclone 19S (Gombe)
By PDC's Senior Weather
Specialist Glenn James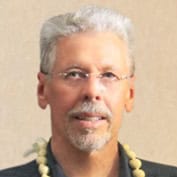 Tropical cyclone 19S (Gombe), is located approximately 228 NM north-northeast of Antananarivo, Madagascar, and has tracked westward at 08 knots over the past six hours.
According to the JTWC Warning number 3, sustained winds were 30 knots with gusts to near 40 knots.
Satellite imagery shows a compact symmetrical system with minimal rain bands having just made landfall over northeastern Madagascar near the Atongil Bay.
Analysis indicates a favorable environment with low to moderate (10-15 knot) vertical wind shear, moderate radial outflow, and warm sea surface temperatures offset by land interaction with Madagascar. The cyclone is tracking slowly along the northern periphery of the ridge to the south.
TC 19S will continue transiting over Madagascar for the next few hours, track west-northwestward under the steering ridge and maintain intensity.
TC 19S is forecast to exit into the Mozambique Channel between 12-24 hours, then begin intensifying to a peak of 70 knots by 72 hours. There is potential for the system to undergo rapid intensification as it encounters the high ocean heat content of the Mozambique Channel.
Shortly after reaching the peak intensity, TC 19S will move west-southwest until it reaches the coast of Mozambique just south of Nacala. Thereafter, TC 19S will quickly weaken as it moves along the rugged terrain and weaken to 30 knots by 120 hours.