South Indian Ocean – Tropical Cyclone 19S (Gombe)
By PDC's Senior Weather
Specialist Glenn James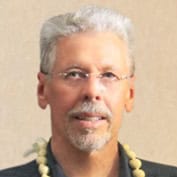 Tropical cyclone 19S (Gombe), is located approximately 311 NM northwest of Antananarivo, Madagascar, and has tracked westward at 07 knots over the past six hours.
According to the JTWC Warning number 6, sustained winds were 60 knots with gusts to near 75 knots.
Satellite imagery shows a medium-sized system that is beginning to reform over the Mozambique Channel. Feeder bands have become larger in the northern sector with thinning bands in the southern sector over the Madagascar coast.
Analysis indicates an improving and favorable environment with low (10-15 knot) vertical moderate radial outflow, slightly offset by minimal land interaction with the Madagascar coast. TC Gombe is tracking slowly along the northern periphery of the ridge to the south.
TC 19S is now moving over the Mozambique Channel under the influence of the ridge to the south. TC Gombe is expected to continue tracking over the very warm Mozambique Channel with favorable vertical wind shear and radial outflow. The favorable environment will continually fuel steady intensification to a peak of 75 knots.
There remains an extreme possibility for rapid intensification just before landfall near 48 hours. Afterwards, increasing vertical wind shear and land interaction will rapidly weaken the cyclone down to dissipation by 96 hours.