South Indian Ocean – Tropical Cyclone 18P (Eva)
By PDC's Senior Weather
Specialist Glenn James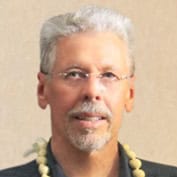 Tropical cyclone 18P, is located approximately 489 NM east-southeast of Noumea, New Caledonia in the Southwest Pacific Ocean, and has tracked north-northwestward at 9 knots over the past six hours. – Final Warning
According to the JTWC Warning number 5, sustained winds were 35 knots with gusts to near 45 knots.
Satellite imagery depicts an expansive system with most of the central convection towards the poleward and eastern side with strong eastward outflow.
Analysis indicates a marginally unfavorable environment with strong vertical wind shear offsetting the strong eastward outflow and warm warm sea surface temperatures.
TC 18P is moving slowly against the upper-level flow due to the ridge receding. Once the ridge assumes steering from the, TC 18P will continually move to the west-southwestward against the general upper-level flow, decoupling the main body of convection from the low level circulation center.
The peak intensity for TC 18P is holding at 40 knots but will decrease more rapidly in the short term as the vertical wind shear increases in the marginally unfavorable environment.
TC 18P is expected to weaken in intensity due to the increase of vertical wind shear, reducing the system below the JTWC warning criteria just after 36 hours and is expected to dissipate over water by 48 hours, if not sooner.