South Indian Ocean – Tropical Cyclone 18P (Eva)
By PDC's Senior Weather
Specialist Glenn James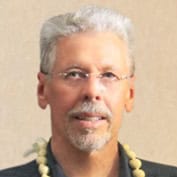 Tropical cyclone 18P, is located approximately 489 NM east-southeast of Noumea, New Caledonia in the Southwest Pacific Ocean, and has tracked north-northwestward at 9 knots over the past six hours. – Final Warning
According to the JTWC Warning number 5, sustained winds were 35 knots with gusts to near 45 knots.
Satellite imagery depicts a large system with its associated convection and cirrus canopy stretched and sheared eastward, partly exposing the low level circulation (llc) and streaks of cold-air stratus bands that are feeding into llc.
Analysis indicates a marginal environment with strong eastward outflow and warm sea surface temperatures offset by strong (30+ knot) vertical wind shear and the influx of dry air in the lower levels, as evidenced by the cold air stratocumulus bands in the msi loop.
A cyclone phase analysis also indicates that TC 18P has transitioned into a subtropical system and is expected to remain as such as it slowly tracks westward under the steering influence of a shallow subtropical ridge to the south.
Additionally, the marginal environment will further deteriorate due to increasing vertical wind shear and persistent cold dry air influx, leading to dissipation by 24 hours, likely sooner.