South Indian Ocean – Tropical Cyclone 15S (Anika)
By PDC's Senior Weather
Specialist Glenn James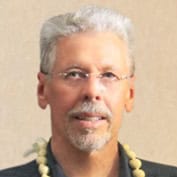 Tropical cyclone 15S (Anika), is located approximately 83 NM southwest of Broome, Australia
According to the JTWC Warning number 8, sustained winds were 35 knots with gusts to near 45 knots.
Animated enhanced infrared satellite imagery depicts banding on the southern side with low level cloud lines wrapping into the assesed center of circulation. At analysis time, ABOM radar indicated a weak radar eye about 20 NM northwest of Bidyadanga,
Australia.
TC 15S is expected to continue to track southwestward under the influence of the subtropical ridge to the southeast. By 12 hours, the system will begin to turn southward as a mid-latitude trough weakens the subtropical ridge causing the system to move over land shortly thereafter.
TC 15S will peak at the 45 knot intensity sometime between 12 and 24 hours, and will gradually weaken overland due to the flat geography of northwestern Australia. The system is expected to weaken to 30 knots by 48 hours.