South Indian Ocean – Tropical Cyclone 15S (Anika)
Saturday, February 26, 2022
By PDC's Senior Weather
Specialist Glenn James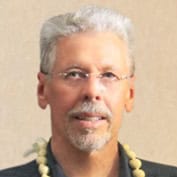 Tropical cyclone 15S (Anika), is located approximately 260 NM west-southwest of Darwin, Australia – Final Warning
According to the JTWC Warning number 6, sustained winds were 35 knots with gusts to near 45 knots.
Animated enhanced infrared satellite imagery depicts a broad system with two regions of convection with the low level circulation center remaining with the eastern convective region.
TC 15S is moving over the marshy Kimberley coast in a marginally favorable environment with low vertical wind shear, offset by warm sea surface temperatures, moderate poleward and equatorward outflow.
TC 15S has continued moving southwest over the last 6 hours due to the weak steering environment from the mid-level ridge to the south.
Over the next 24 hours, the system will maintain the 50 knots as it brushes across the northwest Kimberley coast and tracks slowly south-southwestward. Near 36 hours, the subtropical ridge to the southeast will build, steering the system to the southwest along the Kimberley coast.
The ridge will reorient and push the system southwest down the northwestern Australia coast through the remainder of the forecast, occasionally nudging TC 15S off the coast.
TC Anika is expected to remain at 50 knots until 72 hours where it rounds the ridge axis and begins to tap into a greater poleward outflow. At this juncture the system is expected to continue to deepen and will continue to intensify to a peak of 80 knots by 120 hours.