South Indian Ocean – Tropical Cyclone 14S (Vernon)
By PDC's Senior Weather
Specialist Glenn James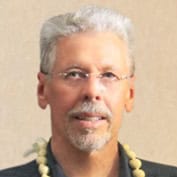 Tropical cyclone 14S (Vernon), is located approximately 1173 NM south-southeast of Diego Garcia in the South Indian Ocean, and has tracked south-southwestward at 17 knots over the past six hours. – Final Warning
According to the JTWC Warning number 14, sustained winds were 40 knots with gusts to near 50 knots.
Satellite imagery depicts ragged convection has flared continuously with cloud tops in a warming phase. A microwave image showed the ragged low level center with the majority of the convective activity displaced from center to the south, with weak low level banding features on the north side the circulation
Geostationary water vapor imagery suggests a wedge of dry air continued to wrap in closer to the core from the northeast. Vertical wind shear analysis reveals the system is moving into 20-25 knots of persistent shear.
The environment is marginal with warm sea surface temperatures and robust poleward outflow offset by increasing vertical wind shear and influx of dry air. The cyclone is tracking along the northwest periphery of the ridge to the southeast.
TC 14S will continue tracking south-southwest for the next 24 to 48 hours, along the northwestern periphery of the steering ridge to the southeast in the direction of a weakness in the ridge induced by the approach of a mid-latitude trough. The system will turn more southward by 48 hours.
No significant environmental changes are expected in the first 36 hours of the forecast, with supportive sea surface temperatures and robust outflow competing with persistent northerly shear and dry air encroachment from the north.
The system is forecast to briefly intensity to 55 knots in the next 12 hours, but then begin a steady weakening trend as the shear increases and sea surface temperatures begin to decrease by 48 hours while the system begins subtropical transition by 60 hours. TC 14S will complete transition into a strong gale-force subtropical low no later than 72 hours.