South Indian Ocean – Tropical Cyclone 14S (Vernon)
Monday, February 28, 2022
By PDC's Senior Weather
Specialist Glenn James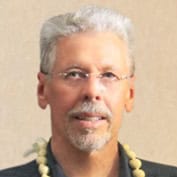 Tropical cyclone 14S (Vernon), is located approximately 944 NM east-southeast of Diego Garcia in the South Indian Ocean, and has tracked west-southwest at 05 knots over the past six hours.
According to the JTWC Warning number 8, sustained winds were 50 knots with gusts to near 65 knots.
Satellite imagery depicts a tightly compact symmetrical system. The low-level circulation is now tucked back under the main area of flaring convection and is gaining intensity.
The slow movement and symmetrical nature is also indicative of a deepening system. Environmental analysis indicates a favorable environment with low vertical wind shear, warm sea surface temperatures, and moderate radial outflow.
TC Vernon will continue on a southwestward track under the influence of the ridge for the next 72-96 hours. Afterward, TC 14S will round the ridge axis and then track more southward.
The initial favorable environment will fuel a modest intensification to a peak of 60 knots by 48 hours, afterward, the influx of cool dry air in the lower levels will hamper any further intensification.
By 96 hours, cooling sea surface temperatures will contribute to further weakening and simultaneously begin subtropical transition, completing transition by 120 hours and weakening to 50 knots.