South Indian Ocean – Tropical Cyclone 12S (Dumako)
Monday, February 14, 2022
By PDC's Senior Weather
Specialist Glenn James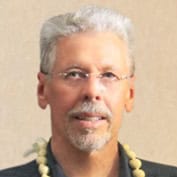 Tropical Cyclone 12S (Dumako) is located approximately 263 NM north-northwest of St. Denis, La Reunion Island
According to the JTWC Warning number 4, sustained winds were 45 knots with gusts to near 55 knots.
Animated enhanced infrared satellite imagery depicts a small system with flaring deep central convection but void of feeder rain bands.
Analysis indicates a marginally unfavorable environment with warm along-track sea surface temperatures in the South Indian Ocean offset by light to moderate vertical wind shear, weak radial outflow aloft, and low level dry air intrusion. The cyclone is tracking along the northern periphery of the ridge to the south.
TC Dumako will continue on its current track under the steering influence of the ridge to the south. After 12 hours, a secondary ridge transiting from the southwest will assume steering and drive the system on a more west-northwestward trajectory, making landfall over northeastern Madagascar around 30 hours.
The marginal environment will persist along the forecast track and gradually erode the system. This, plus the frictional effects of land interaction after landfall will lead to dissipation over land by 48 hours. There is a possibility that TC 12S will dissipate sooner prior to landfall.