South Indian Ocean – Tropical Cyclone 10S (Cliff)
By PDC's Senior Weather
Specialist Glenn James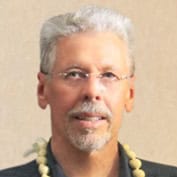 Tropical Cyclone 10S (Cliff)…is located approximately 1030 NM south-southeast of Diego Garcia…in the South Indian Ocean – Final Warning
According to the JTWC warning number 6…wind speeds are 35 knots with gusts to 45 knots.
Animated multi-spectral satellite imagery depicts low-level cloud lines wrapping tightly into an exposed low-level circulation center.
Environmental conditions remain unfavorable with northerly vertical wind shear, extensive dry air entrainment and marginal sea surface temperatures.
TC 10S is situated in an unfavorable, very dry environment with extensive stratocumulus, indicative of a cooler, more stable airmass, over the southern semicircle advecting around the western semicircle.
Additionally, persistent moderate to strong vertical wind shear and moderate poleward venting is limiting deep convection to the southern quadrant only.
Although there are gradient-enhanced gale force winds over the southern semicircle, numerical model guidance indicates a gradual weakening of these winds over the next 24 hours, thus the system is forecast to dissipate no later than 24 hours as it tracks west-southwestward.