North Indian Ocean – Tropical Cyclone 02B (Asani)
By PDC's Senior Weather
Specialist Glenn James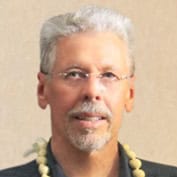 Tropical Cyclone 02B (Asani), is located approximately 533 NM south-southwest of Kolkata, India
According to the JTWC Warning number 12, sustained winds were 65 knots with gusts to near 80 knots.
Satellite imagery depicts an improved convective structure with a central dense overcast (cdo) obscuring the low-level circulation center (llcc), which is positioned under the northeastern edge of the cdo.
A microwave image reveals exposed shallow banding over the eastern semicircle with curved deep convective banding sheared over the southwestern quadrant.
Environmental conditions remain marginally favorable with high (25 knot) easterly vertical wind shear offset by moderate westward outflow. Animated water vapor imagery indicates poleward outflow has effectively ceased over the past six hours.
Upper-level analysis indicates a weak trough over northeast India, barely discernible in animated water vapor imagery, however the trough is forecast to propagate eastward with little effect on the strength of the ridge.
The current forecast indicates the system will continue to track northwestward slowly turning poleward near Visakhapatnam by 48 hours within a competing steering environment.
TC 02B will weaken steadily during this period under persistent easterly (25-30 knot) vertical wind shear and interaction with land. After 48 hours, upper-level westerlies are expected to push into the Bay of Bengal with the ridge weakening and shifting east.
This should allow the system to accelerate northeastward toward Bangladesh along the northwestern periphery of the ridge. TC 02B will be embedded within the upper-level westerlies in a marginal environment and is expected to continue to weaken and eventually dissipate over the northern Bay of Bengal.