North Indian Ocean – Tropical Cyclone 02B (Asani)
By PDC's Senior Weather
Specialist Glenn James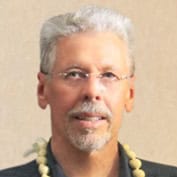 Tropical Cyclone 02B (Asani), is located approximately 594 NM southwest of Kolkata, India
According to the JTWC Warning number 15, sustained winds were 55 knots with gusts to near 70 knots.
Satellite imagery depicts constant deep convection wrapping around a central low-level circulation center. Typhoon Asani is still moving towards the eastern coast of India, and if it remains at the constant speed of 11 knots, it will reach landfall within the next six hours near Gudivada, India.
The overall environmental analysis indicates tc 02B is in an area marginally favorable with mostly westward outflow aloft and warm sea surface temperatures, offset by strong (20-25 knot) vertical wind shear.
TC 02B will continue moving towards the east coast of India and will make landfall within the next 6 to 12 hours. Once it makes landfall, the system will gradually weaken and turn to an increasingly poleward track through 48 hours as it remains along the eastern coast and then exits back into the Bay of Bengal near Visakhapatnam, India.
Once over the Bay of Bengal, TC 02B will again encounter warm water, but is not expected to regain intensity as it will encounter much drier air and stronger vertical wind shear. The wind shear will ultimately dissipate the system, and the weaker the low-level vortex will drift to the north.