South Indian Ocean – Invest 96S
Tuesday, January 25, 2022
By PDC's Senior Weather
Specialist Glenn James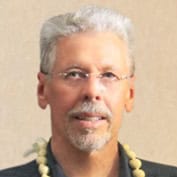 There's a tropical disturbance being referred to as Invest 96S…which is located approximately 374 NM west of Cocos Islands, Australia
According to the JTWC, satellite and microwave images depict consolidating convection overhead of an obscured low level circulation.
Environmental analysis indicates marginal conditions for development defined by fair outflow aloft and warm sea surface temperatures, offset by high (30-40 knot) vertical
wind shear to the north, and moderate to high (20-30 knot) shear to the south.
Global models good agree that invest 96S will consolidate as it continues its south-southwestward track over the next 24-48 hours.
Maximum sustained surface winds are estimated at 20 to 25 knots.
The potential for the development of a significant tropical cyclone within the next 24 hours remains high.