South Indian Ocean – Invest 96S
By PDC's Senior Weather
Specialist Glenn James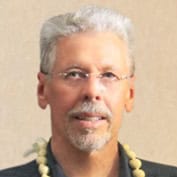 There's a tropical disturbance being referred to as Invest 96S…which is located approximately 437 NM southwest of Nacala, Mozambique
According to the JTWC, satellite and microwave images depict a strong band of flaring convection north of a obscured low level circulation.
Upper level analysis indicates there is a marginal environment with moderate to high (20-30 knots) vertical wind shear to the north of 96S and moderate to weak (10-15 knots) shear to the south. This strong shear is being offset by fair radial outflow, divergence aloft and warm sea surface temperatures.
Global models are in general agreement on a southward to southwestward track with GFS predicting more aggressive development over the next 36-48 hours as 96S moves into more favorable vertical wind shear.
Maximum sustained surface winds are estimated at 15 to 20 knots.
The potential for the development of a significant tropical cyclone within the next 24 hours remains medium.