South Indian Ocean – Invest 94S
Friday, February 11, 2022
By PDC's Senior Weather
Specialist Glenn James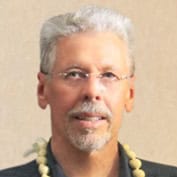 There's a tropical disturbance being referred to as Invest 94S…which is located approximately 563 NM north-northeast of Mauritius.
According to the JTWC…animated multi-spectral satellite imagery depicts an expansive area of convection persists over an obscured and broad low level circulation. They go on to further support the existence of a low level circulation in the area, with weak low level banding and south-southeasterly return flow.
Analysis indicates the environment for tropical cyclone development is favorable with warm sea surface temperatures, weak (10-15 knot) vertical wind shear and weak equatorward outflow.
As for the dynamic models, ECMWF has shown unusual aggression in the genesis of 94S and in particular has outpaced GFS in regard to the near term development timeline. However recently GFS has joined the conversation, accelerated the genesis timeline for 94s to be in more agreement with ECMWF, indicating development within the next 48-72 hours.
Be that as it may, despite the low confidence in 94S position, the favorable environment and strong global model consensus put this system in hot water with development expected in the near term.
Maximum sustained surface winds are estimated at 15 to 20 knots.
The potential for the development of a significant tropical cyclone within the next 24 hours is upgraded to medium.