South Indian Ocean – Invest 93S
Wednesday, February 9, 2022
By PDC's Senior Weather
Specialist Glenn James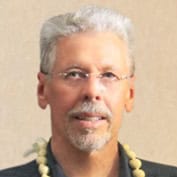 There's a tropical disturbance being referred to as Invest 93S…which is located approximately 390 NM south of Christmas Island
According to the JTWC…animated multi-spectral satellite imagery depicts low level banding wrapping into a low level circulation center that is obscured by persistent deep convection. Another satellite image reveals the deep convection associated with the system is primarily concentrated in the southern periphery.
The environment is primarily favorable characterized by warm sea surface temperatures, and low to moderate (10-20 knot) vertical wind shear offset by weak outflow aloft.
Global models generally favor a marginally weakening system as it interacts with the subtropical ridge to the south. GFS and ECMWF deterministic predict invest 93S attaining tropical cyclone strength for a brief window of time.
Maximum sustained surface winds are estimated at 25 to 30 knots.
The potential for the development of a significant tropical cyclone within the next 24 hours is downgraded to low.