South Indian Ocean – Invest 93S
By PDC's Senior Weather
Specialist Glenn James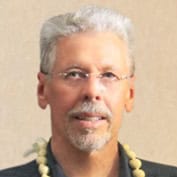 There's a tropical disturbance being referred to as Invest 93S…which is located approximately 203 NM south of Christmas Island
According to the JTWC…animated multi-spectral satellite imagery shows an exposed, well-defined low level circulation with persistent, disorganized deep convection in the southwestern sector.
Over the past 24 hours, Christmas Island is reporting increasing northerly surface winds, currently 15 knot sustained gusting to 25 knots, with a 2 millibar sea level pressure drop.
Environmental analysis indicates the invest is in a marginally favorable environment with fair poleward outflow and high sea surface temperatures, offset by high (30-40 knot) vertical wind shear.
Although global models indicate a southward track and slow development as the upper-level environment improves over the next two days, Invest 93S is a compact, well-defined and shallow system which may not be resolved well by the global models.
Maximum sustained surface winds are estimated at 25 to 30 knots.
The potential for the development of a significant tropical cyclone within the next 24 hours is upgraded to high.