Tropical Cyclones – Pacific Ocean
By PDC's Senior Weather
Specialist Glenn James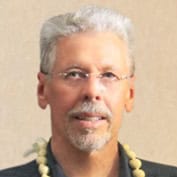 Tropical Cyclone 27W (Nyatoh)…is located approximately 350 NM northeast of Iwo To, Japan – Final Warning

Tropical Cyclone 05B (Jawad)…is located approximately 457 NM south-southwest of Kolkata, India
Northwest Pacific
Tropical Cyclone 27W (Nyatoh) – Final Warning

According to the JTWC warning number 19, wind speeds are 45 knots with gusts to 55 knots.
Satellite imagery depicts a rapidly weakening system with diminished core convection sheared over the northern quadrant.
Environmental analysis depicts unfavorable conditions with strong wind shear (40-50 knots) offset somewhat…by robust poleward outflow.
TY 27W is weakening rapidly due to strong wind shear with deep convection shearing to the north. The system is forecast to rapidly weaken through 48 hours, due to persistent strong wind shear and dry air entrainment.
The system should continue to track northeastward and slow through 24 hours. After 24 hours, TY 27W will stall and become quasi-stationary as it encounters low-level northeast winds, and is expected to dissipate by 48 hours.
North Indian Ocean
Tropical Cyclone 05B (Jawad)

According to the JTWC warning number 5, wind speeds are 35 knots with gusts to 45 knots.
Satellite imagery depicts a partially exposed low level circulation with persistent deep convection obscuring the northwest quadrant. A color composite microwave image reveals shallow banding over the western and southern quadrants wrapping into a defined but broad center.
TC 05B has continued to struggle due to the broad nature of the low level circulation, and the northwestward tilt in the vortex. However, poleward outflow has remained robust with low wind shear.
TC 05B is forecast to track poleward along the western periphery of the ridge through 24 hours, while steadily intensifying to a peak of 45 knots. By 36 hours, the system will begin to encounter upper-level southwesterly flow with 25-30 knots of wind shear, which will produce steady weakening as the system approaches the northeast coast of India.
As TC 05B recurves northeastward after 48 hours, wind shear will increase to 40-50 knots, with dissipation forecast between 72 and 96 hours, perhaps sooner. The remnants should track into Bangladesh, but could also stall over the northern Bay of Bengal.
South Indian Ocean
No tropical cyclones or areas of disturbed weather under investigation by the JTWC
Arabian Sea

No tropical cyclones or areas of disturbed weather under investigation by the JTWC