Tropical Cyclones – Pacific Ocean
Thursday, December 16, 2021
By PDC's Senior Weather
Specialist Glenn James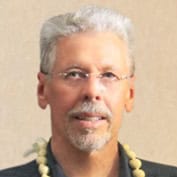 Tropical cyclone 28W (Rai)…is located approximately 276 NM south of Manila, Philippines

Tropical cyclone 29W…is located approximately 190 NM north-northwest of Singapore – Final Warning

Northwest Pacific
Tropical Cyclone 28W (Rai)
Sustained 100 knot winds…with gusts to 125 knots (as of Warning Number 17)
According to the JTWC…satellite imagery depicts an embedded center with a slightly weakening system moving quickly over multiple Philippine islands.
The environment remains favorable overall, with very warm sea surface temperatures, good poleward and equatorward outflow, being slightly offset by moderate to strong easterly vertical wind shear.
TY 28W will continue tracking west-northwest over multiple Philippine islands and the island of Palawan through the next 24 hours, and slightly decrease intensity as it interacts with the islands. However, once the storm moves west of Palawan, it will begin to tap into a stronger poleward outflow channel and reach a peak intensity of 105 knots by 48 hours, just as it begins to turn north.
By 72 hours TY Rai will encounter a northeast surge, round the ridge axis and induct cold air into the system. This cold dry air and higher vertical wind shear will rapidly erode the core of the system through the end of the forecast period.
Tropical Cyclone 29W – Final Warning

Sustained 25 knot winds…with gusts to 35 knots (as of Warning Number 2)
According to the JTWC…satellite imagery depicts a partially exposed but well defined low level circulation center, with flaring convection being sheared off to the west. A colorized microwave image depicted a cyclonically curved band of deep convection extending from the Malaysian coast to the south of the assessed center, with low level spiral banding
features evident in the other quadrants.
Animated radar data from Malaysia is showing the first hints of a rotation just offshore northeast of Kuantan.
Environmental conditions are marginally favorable with low to moderate vertical wind shear, warm sea surface temperatures, and good poleward outflow. However, proximity to land will prove a hindrance to significant development.
TD 29W will continue to track slowly westward through the forecast period, and will make landfall just north of Kuantan, Malaysia within the next six hours. The environment is overall favorable however, the proximity to land should prove a hindrance to significant development. Recent animated infrared imagery suggests that the circulation is beginning to tuck under the area of flaring convection to the west, and thus it is possible that the system could briefly intensify to 30 knots prior to landfall.
Once ashore, expect steady decay of the circulation center, weakening and dissipation no later than 24 hours, though the system could dissipate well prior to that…as it interacts with the complex terrain of the region.
Southwest Pacific
No tropical cyclones or areas of disturbed weather under investigation by the JTWC
North Indian Ocean
There's a tropical disturbance being referred to as Invest 94B…which is located approximately 472 NM east-southeast of Colombo, Sri Lanka.
According to the JTWC, satellite imagery depicts flaring convection in the north-northeastern periphery wrapping into the low level circulation.
Environmental analysis indicates a marginal environment with fair poleward outflow and warm sea surface temperatures offset by moderate (15-20 knot) vertical wind shear.
Global models are in agreement that invest 94B will intensify and track eastward toward Myanmar within the next 48-72 hours.
Maximum sustained surface winds are estimated at 10 to 15 knots.
The potential for the development of a significant tropical cyclone within the next 24 hours is Low.
South Indian Ocean
No tropical cyclones or areas of disturbed weather under investigation by the JTWC
Arabian Sea
No tropical cyclones or areas of disturbed weather under investigation by the JTWC