Tropical Cyclones – Pacific Ocean
Wednesday, December 15, 2021
By PDC's Senior Weather
Specialist Glenn James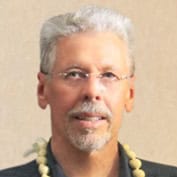 Tropical cyclone 28W (Rai)…is located approximately 481 NM southeast of Manila, Philippines

Northwest Pacific
Tropical Cyclone 28W (Rai)
Sustained 140 knot winds…with gusts to 170 knots (as of Warning Number 13)
According to the JTWC…satellite imagery depicts a deepening system with a more symmetrical central convection.
Super Typhoon Rai will continue on its westward track, making landfall over Surigao, Philippines around 12  hours, then the system will enter the South China Sea and turn more northwestward then northward, as it rounds the western edge of the ridge.
ST Rai will continue on its current track, making landfall over Surigao, Philippines, then drag across the archipelago, and exit into the South China Sea shortly after 72 hours.
The favorable environment has fueled a rapid intensification to 140 knots just before landfall. Afterward, interaction with the islands will reduce it's strength.
After it drifts into the open warm waters of the South China Sea, aided by increased poleward outflow, a secondary intensification to a peak of 95 knots by 72 hours will occur. After 72 hours, increasing vertical wind shear and exposure to the dry northeast surge in the South China Sea will rapidly weaken the system down to 45 knots by 120hours as it heads toward Hainan Island.
.
There's a tropical disturbance being referred to as Invest 97W…is located approximately 357 NM south of Ho Chi Minh, Vietnam
According to the JTWC, animated enhanced multi-spectral satellite imagery, and a partial microwave image, depict flaring convective bands wrapping into a consolidated low level circulation center.
Environmental analysis indicates a marginally favorable environment with good poleward outflow, warm sea surface temperatures…offset by low-moderate (10-20 knot) vertical wind shear.
Global models are in agreement that invest 97W will persist and slowly track westward over the 72 hours.
Maximum sustained surface winds are estimated at 15 to 20 knots.
The potential for the development of a significant tropical cyclone within the next 24 hours is medium.
Southwest Pacific
No tropical cyclones or areas of disturbed weather under investigation by the JTWC
North Indian Ocean
No tropical cyclones or areas of disturbed weather under investigation by the JTWC
South Indian Ocean
No tropical cyclones or areas of disturbed weather under investigation by the JTWC
Arabian Sea
No tropical cyclones or areas of disturbed weather under investigation by the JTWC