Tropical Cyclones – Pacific Ocean
Monday, December 13, 2021
By PDC's Senior Weather
Specialist Glenn James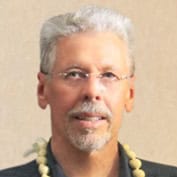 Tropical cyclone 03P (Ruby)…is located approximately 64 NM north-northwest of Noumea, New Caledonia

Tropical cyclone 28W (Rai)…is located approximately 149 NM east of Koror

Northwest Pacific
Tropical Cyclone 28W (Rai)

Sustained 50 knot winds…with gusts to 65 knots (as of Warning Number 5)
According to the JTWC…satellite imagery depicts a symmetric central dense overcast feature obscuring the low-level circulation center.
Environmental conditions are favorable with improved poleward and equatorward outflow offset
somewhat by moderate vertical wind shear. Sea surface temperatures remain conducive.
Tropical storm 28W is expected to track west-northwestward through the duration of the forecast period, along the southern side of a ridge positioned to the north.
TS 28W is expected to cross through the southern Philippine Islands after 72 hours, and ultimately emerge into the Sulu Sea and track west of Palawan by 120 hours.
Over the next 12 hours, the circulation is expected to further consolidate while moving under the deep convection, establishing a well defined core. This will mark the start of a period of steady intensification to a peak of 90 knots by 72 hours.
After 72 hours, TS 28W will weaken as it tracks across the southern Philippines, but a slight re-intensification is expected by 120 hours, as the system tracks into the South China Sea and poleward outflow improves.
Southwest Pacific
Tropical Cyclone 03P (Ruby)
Sustained 55 knot winds…with gusts to 70 knots (as of Warning Number 10)
According to the JTWC…satellite imagery depicts flaring convection over an obscured low-level circulation center. Convective banding over the eastern semicircle has become more fragmented over the past six hours. A microwave image reveals deep convective banding wrapping into a defined, ragged circulation, with shallow banding exposed over the western
semicircle.
This recent deterioration is likely due to persistent westerly vertical wind shear and mid-to upper-level dry air entrainment.
TC 03P will track east-southeastward to southeastward through the forecast period along the southwestern periphery of a deep-layered ridge. However, the system will accelerate after 12 hours, within enhanced flow between the ridge and a deep, high amplitude trough.
TC 03P will re-intensify by 12 hours to a peak intensity of 70 knots. By 36 hours, the system will begin to interact with the subtropical westerlies and track over cooler sea surface temperatures. By 72 hours, TC 03P will encounter strong vertical wind shear (35-50 knots) with significantly cooler sea surface temperatures.
This will serve to rapidly weaken the convective structure and lead to subtropical transition. however, the system will remain a storm-force subtropical low as it approaches New Zealand.
North Indian Ocean
No tropical cyclones or areas of disturbed weather under investigation by the JTWC
South Indian Ocean
No tropical cyclones or areas of disturbed weather under investigation by the JTWC
Arabian Sea

No tropical cyclones or areas of disturbed weather under investigation by the JTWC