Northwest Pacific Ocean – Invest 91W
By PDC's Senior Weather
Specialist Glenn James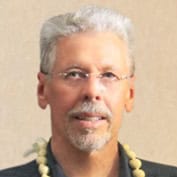 There's a tropical disturbance being referred to as Invest 91W…which is located approximately 103 NM north-northeast of Davao, Philippines
According to the JTWC, animated multi-spectral satellite imagery and microwave images, show some organized banding wrapping into a partially exposed low level circulation
Environmental analysis indicates overall favorable conditions defined by low to moderate (15-20 knots) vertical wind shear, being offset by fair poleward outflow and warm sea surface temperatures.
The ECMWF and GFS models are in general agreement on the westward track of invest 91W and despite the overall favorable environment, limited time over water before making
landfall over Mindanao indicates the system is not expected to reach warning criteria in the next 48 hours.
Maximum sustained surface winds are estimated at 10 to 15 knots.
The potential for the development of a significant tropical cyclone within the next 24 hours remains low.