By PDC's Senior Weather
Specialist Glenn James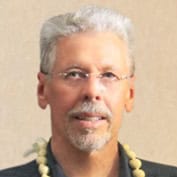 There are no active tropical cyclones
Central Eastern Pacific:
Disorganized showers and thunderstorms located several hundred miles off the coast of southwestern Mexico are associated with a trough of low pressure.
Environmental conditions could support some slow development during the next couple of days while this system moves little.
Upper-level winds are forecast to become too strong for development late this week.
* Formation chance through 48 hours…low…20 percent
* Formation chance through 5 days…low…20 percent
South of the Gulf of Tehuantepec:
A broad area of low pressure is forecast to form in a couple of days a few hundred miles south or southwest of the Gulf of Tehuantepec.
Further development is possible thereafter, and a tropical depression could form late this week or this weekend while the system moves west-northwestward or northwestward at 5 to 10 mph.
* Formation chance through 48 hours…low…near 0 percent
* Formation chance through 5 days…medium…60 percent
Western Pacific Ocean
There are no active tropical cyclones…nor any areas of disturbed weather being investigated by the Joint Typhoon Warning Center