North Indian Ocean – Invest 91B
By PDC's Senior Weather
Specialist Glenn James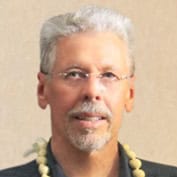 There's a tropical disturbance being referred to as Invest 91B…which is located approximately 77 NM south-southwest of Thandwen, Myanmar
According to the JTWC…satellite imagery shows convection beginning to consolidate over the low level circulation center.
However, landfall in Myanmar is imminent, so the window of opportunity for development is closing.
Analyses indicate a marginal environment for development characterized by warm sea surface temperatures, and poleward outflow offset by low to moderate (10-20 knot) vertical wind shear.
Global models generally agree that invest 91B will continue to track northward over Myanmar and dissipate. Of note, The ECMWF model suggests that 91B may briefly cross back over the Bay of Bengal and undergo minor reorganization before moving back over land.
Maximum sustained surface winds are estimated at 25 to 30 knots.
The potential for the development of a significant tropical cyclone within the next 24 hours remains medium.