North Indian Ocean – Invest 91B
By PDC's Senior Weather
Specialist Glenn James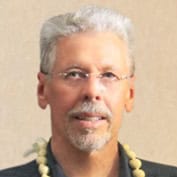 There's a tropical disturbance being referred to as Invest 91B…which is located approximately 281 NM north-northeast of Port Blair, India
According to the JTWC…satellite imagery shows disorganized convection obscuring a broad low level circulation.
The environment is conducive for development with fair equatorward outflow, low (10-15 kt) vertical wind shear on the northeast side, and moderate to high (20-30 knot) shear to the south, offset by warm sea surface temperatures.
Global models agree that invest 91B will track northward over the next 24-48 hours. However, the development timelines have significant disparity between GFS and ECUWF. ECUWF and the ensemble keep the system under tropical storm strength through 48-72 hours, while GFS and the ensemble accelerate the intensification to tropical storm strength within 24-36 hours.
Maximum sustained surface winds are estimated at 15 to 20 knots.
The potential for the development of a significant tropical cyclone within the next 24 hours remains low.